Southern California Beaches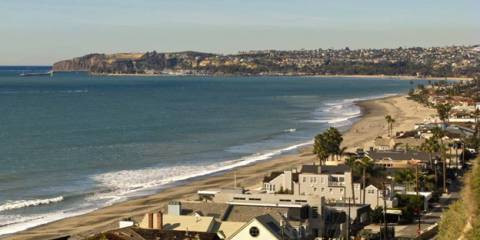 Capistrano Beach
Situated halfway between Dana Point and San Clemente, this beach parallels Pacific Coast Highway and the Coast Train. This is an easy walking beach and a great vantage point to take in views of Dana Point Harbor and practice your surfing skills. Bike rentals are convenient to Doheny Beach and make it easy to ride along the coast to San Clemente Pier.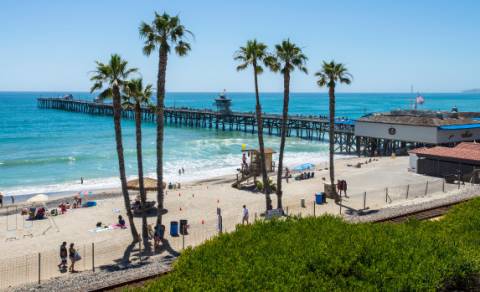 San Clemente Beach
One of the top surf spots in southern California, San Clemente's little beach town offers a cute beach with an adorable assortment of restaurants by the pier.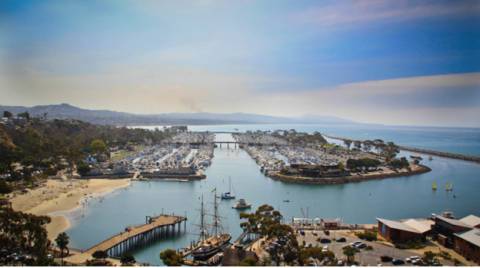 Dana Point Harbor
Dana Point Harbor is a bustling little community boasting a number of great restaurants along the harbor, boutiques, a marina offering commercial fishing and whale watching trips.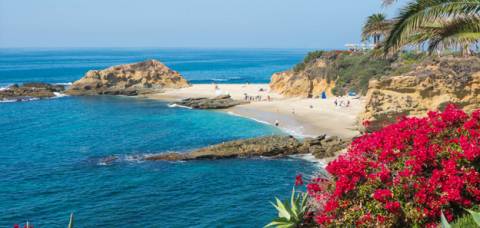 Laguna Beach
The very famous Laguna Beach, home to some of the most breathtaking beaches in Southern California, not to mention the most expensive cars. Laguna Beach is a must see during your trip. The beaches are reminiscent of some places in Hawaii. Enjoy an oceanfront dinner or go shopping in downtown Laguna. There are a bunch of adorable boutiques, everything from high-end fashion boutiques, to art and home goods.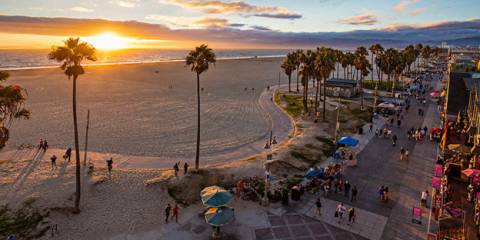 Venice Beach
The very popular Venice Beach. Have you ever heard of Muscle Beach, (the gym right on the beach where all the street vendors are)? Well, that's all part of Venice Beach. Although it's a bit of a drive, it's a place everyone should see when visiting southern California. Tons of shops, street vendors, performers, & weirdos (they won't bother you, but fun to watch!).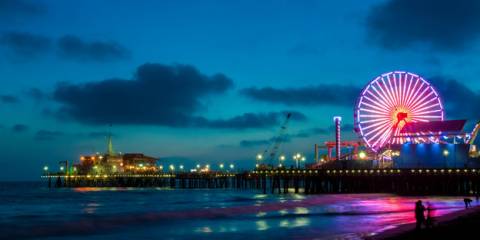 Santa Monica Beach
Not far from Venice Beach, is the very famous Santa Monica beach and pier. Have you ever seen pictures of the Ferris wheel and amusement park on the pier? That's Santa Monica Pier. Go visit the pier and then walk across the street for the best shopping at Third Street Promenade. This is a very popular upscale shopping, dining and entertainment outdoor complex in Santa Monica.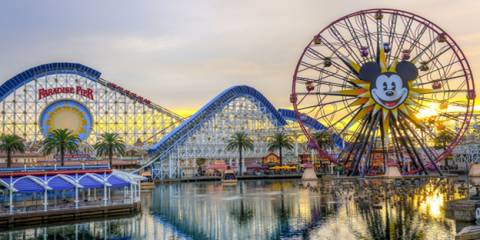 Disneyland
Yep that's right. Home of Mickey Mouse and Goofy. Disneyland is in Anaheim. Whether you're staying in one of our homes in Dana Point or Balboa Island, you'll be close to this iconic SoCal attraction. Plan to leave early and spend the day having a memorable experience.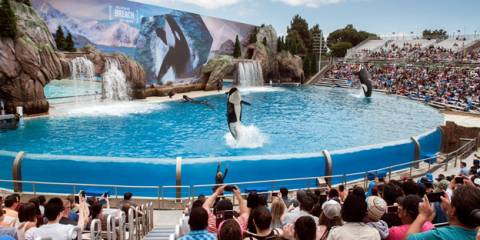 Sea World
Spend the day getting to know our oceans' most lovely creatures. Make a trip of it and enjoy downtown San Diego, while you're at it!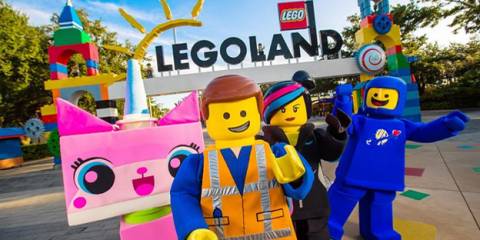 Legoland
This place is cool! They have entire cities made of Lego. Not just impressive to the little children. Big kids (or adults) love this place too. Legoland is located in Carlsbad just north of San Diego.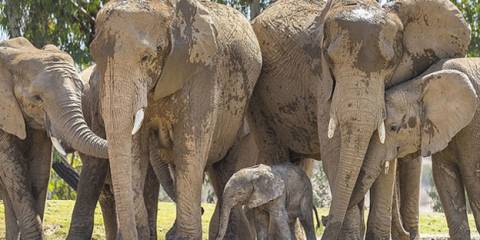 San Diego Zoo and San Diego Safari Park
A trip to the zoo is always fun for the family to do! Definitely a full day event but worth it. Ever wanted to go on a safari? Here's your chance without having to fly to Africa (or wherever else). Your very own safari in southern California. Travel the grounds on a cart and watch animals in the open. Giraffes, Rhinos, tigers, lions, you name it.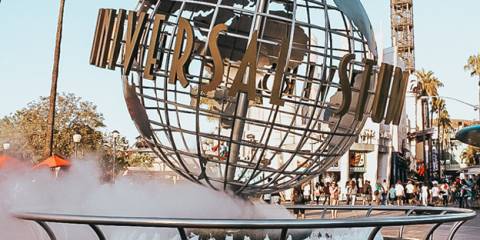 Universal Studios
Heading north towards Los Angeles is well-known Universal Studios. They currently have, reportedly, one of the coolest rides ever…The Transformer 3-D ride! It is simply amazing! Get there early because the lines for rides can be up to an hour or more depending on the season. Totally worth it to plan to spend the day.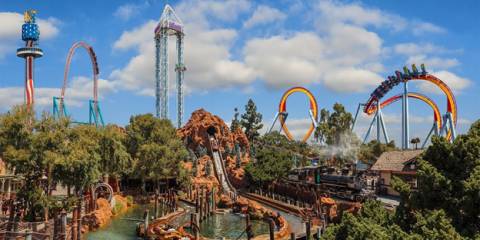 Knotts Berry Farm
Here's another amusement park that's not too far away. Knotts Berry Farm is a 160-acre amusement park with a ton of rides. If you're looking for more rides, this is a place to go. Located in Buena Park. They also offer their own water park…so if you visit during the summer, take your suit and spend the day!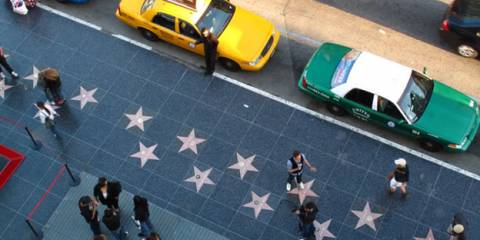 Hollywood Walk of Fame
May seem smaller than you imagined in real life, only a few blocks. Definitely one of the things most people want to check it out while they are in SoCal. The Walk of Fame has all the stars including Madame Tussauds Wax Museum, the Guiness World Record Museum, etc.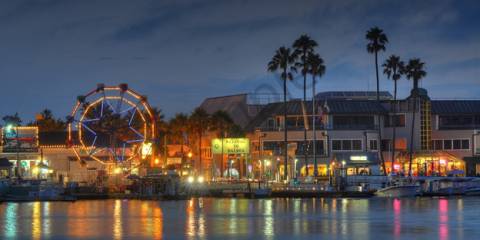 Balboa Fun Zone
The Balboa Fun Zone is a family destination located on the Balboa Peninsula in the city of Newport Beach, Orange County, California. The Balboa Fun Zone offers both an ocean and harbor experience for an estimated seven million annual visitors to Newport Beach.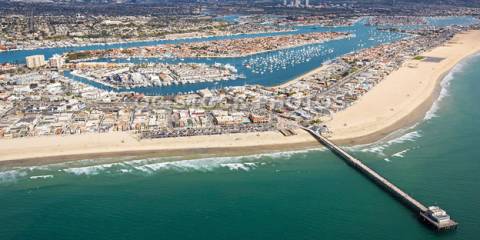 Newport Beach
The Peninsula is a three-mile stretch bordered by Newport Harbor on one side and the Pacific Ocean on the other. It's famous for "the Wedge," arguably one of the best bodysurfing sites in the world and the Ocean Front Walk, one of the region's most popular boardwalks.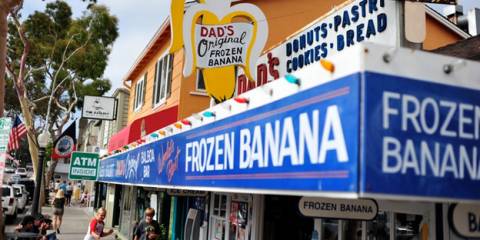 Balboa Island Food
While you're on the island, you will find tons of fantastic dining within walking distance to everywhere. While scouting food options, don't forget to try a famous frozen banana. (There's a bit of confusion about who really has the 'original' frozen banana…or which one is best…you decide!)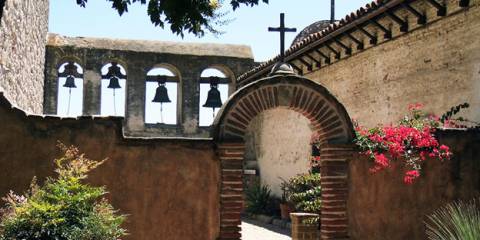 Historic San Juan Capistrano
If you like history, plan to spend some time in San Juan Capistrano. There's the Mission, a historic Chapel, landmark, and museum…as well as several lovely dining opportunities. You can browse some of the local shops, or take a stroll down the oldest paved street in California!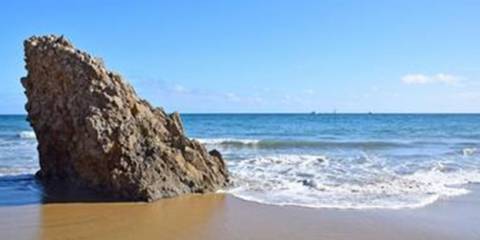 Corona Del Mar State Beach
Corona del Mar State Beach is a state park and beach that is operated by the city of Newport Beach. Spanish for the Crown of the Sea, Corona del Mar was established as a state park in 1947 and is sometimes referred to as Big Corona Beach.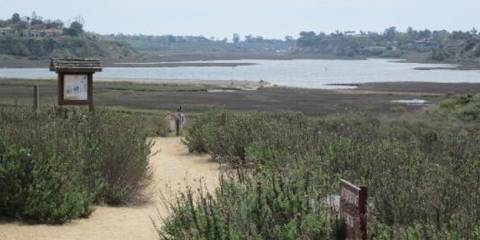 Upper Newport Bay Nature Preserve
Known by locals as "The Back Bay," Upper Newport Bay Nature Preserves is a large coastal wetland or estuary. Consisting of approximately 1,000 acres, it is one of the largest coastal wetland areas in southern California.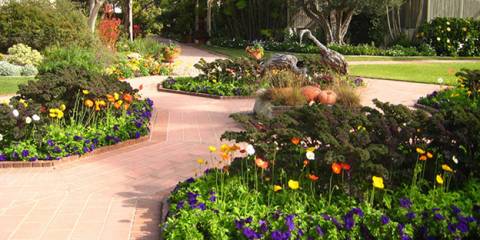 Sherman Library and Gardens, Newport Beach
The Sherman Library and Gardens are public botanical gardens located in Corona Del Mar. Covering an area of 2.2 acres, the garden was established in 1955 when Arnold D. Haskell bought a plant nursery property. Mr. Haskell named the library and garden after his mentor, M.H. Sherman.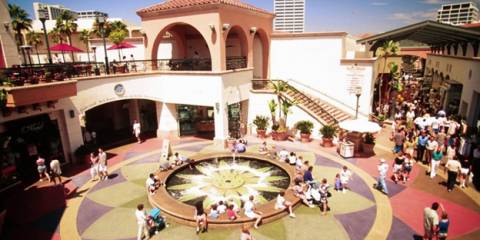 Fashion Island, Newport Beach
Fashion Island is an open-air shopping destination with views of the Pacific Ocean. Opened in 1967, the luxury shopping center features more than 150 department stores and boutique shops as well as a large variety of eateries.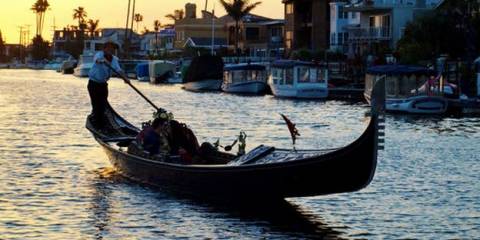 Gondola Adventures, Newport Beach
'Gondola Adventures' offers a romantic cruise along the Newport Harbor in an original Venetian gondola. Your excursion can even feature a singing gondolier, if you wish.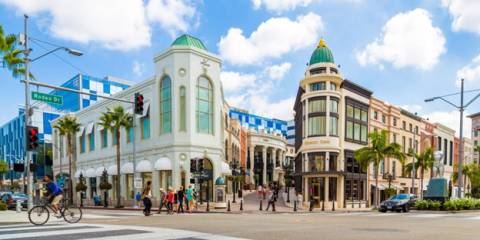 Rodeo Drive
Located in Beverly Hills, this is the home of the area's most high-end shopping. Even if only to window shop, it's worth the visit.